Kids love to play all the time and it is also necessary for them to play. When they are growing their level of playing with things also grows up. And at growing age, there comes a level in which kids need a bicycle. And when they are growing up they also show their intention towards riding a bicycle. It is natural for kids to love riding a bicycle. As I said that playing is necessary for the kids so riding a bicycle is.
Riding a bicycle has many advantages for kids, some of them are:
Riding a bicycle is a source of amusement and fun.
Bicycling can help kids to enhance socializing skills like making new friends.
Riding a bicycle is good for physical strength.
Bicycling has many health benefits for your kids like good mental health and relieving stress etc.
Bicycling is good for kids' brain development.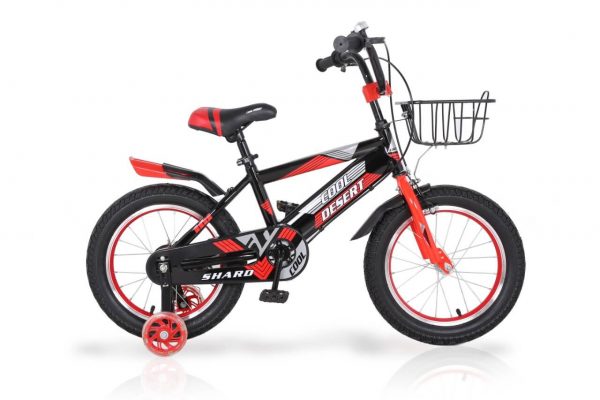 When kids are learning bicycle riding first they may get scratches on their knees and some other injuries. But after some time they know how to ride it and slowly they become masters in riding. And bicycle riding is a skill that stays with kids for a lifetime.
So if you are thinking to get a ride for your kids to make them happy then you are at the right place. There are many bicycle brands in Dubai that can offer you kids bicycles. But the shard bike is the best place to buy a kid's bicycle. The shard bike assures you of exceptional quality products and services at amazing rates. The shard bike has many varieties of kids' bicycles. It's not just about getting a good bike price. It's about getting the best bike at your budget and a reasonable price and we think at this modest rate no one can sell the kid's bicycles for sale.
You can buy kids' bikes from the shard bike online website or you can visit the shard bike Dubai.