You can buy the best lightweight folding bike in Dubai. Folding bikes are available in The Shard Bike. These bikes are very trendy and are being loved by many peoples. They have many designs. Folding Bikes are the type of bikes that can be folded. You can carry these kinds of bikes to any place you want to like these bikes can be folded so you can carry it with you to any place you want. there are many places in Dubai which provides you the folding bikes but their quality is low and prices are very high so you should be careful about buying them.
If you want to buy the best high-quality bikes then shard bikes are the best place for you. We provide many types of bikes. For adults, there is a different folding bike and for kids, there is a different bike. Lightweight folding bikes are the best because they are lightweight and you can carry it with you easily. We provide the best lihghtweir=ght bikes because we know that quality matters more than money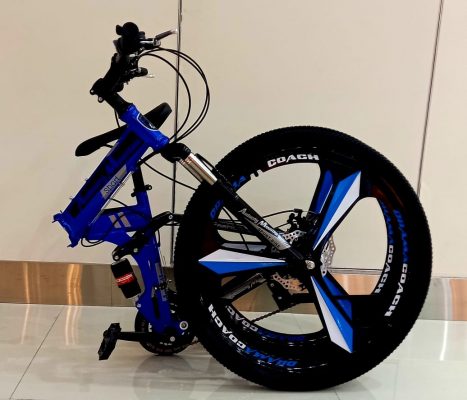 Lightweight Folding Bike In Dubai :
Folding bikes are very fun to ride. People become addicted to it and it helps in many ways like it will make you physically and mentally fit. you can ride this bike to your workplace and by riding this bike it will make you fit. I would say that you should buy this beautiful bike because I know that you want to follow the latest trends. So you can buy this bike at The Shard Bike which is the place to buy high-quality bikes at an affordable price.
So why are you waiting? when you can buy these beautiful bikes at ann affordable price by just one click here.
You can also go to our shop to buy bikes and bicycles of any type. Our google map link.
Subscribe to our youtube channel: The Shard Bike | Youtube.